← Back
7 Things to Love About Turks & Caicos
Sun, sea and sand: everyone's idea of the perfect Caribbean getaway. But where can you find such a postcard-perfect escape when you want to get away from everyone else who is getting away? Head to the Turks & Caicos Islands, where the unspoiled Caribbean of the imagination still thrives.

Dangling on the southern end of the Bahamas, due north of Hispaniola, the TCI comprise eight inhabited islands and 32 smaller cays. The most developed island is Providenciales, or "Provo" as it is locally known, where you'll find most of the resorts — and where the hardest decisions you'll have to make are what drink to order and when to flip over.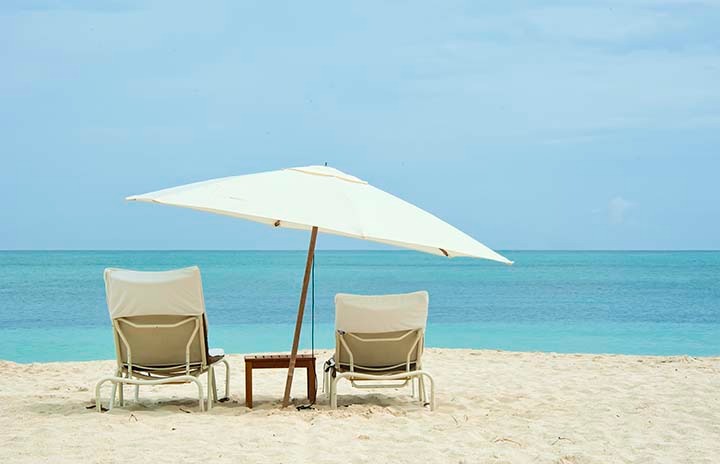 Beach Bliss
There are plenty of beautiful beaches in the Caribbean, but none can match the silky white sand and Tiffany blue waters of Grace Bay. Voted one of the best beaches in the world by Condé Nast Traveler, this wide 12-mile-long crescent is protected by the world's third-largest barrier reef.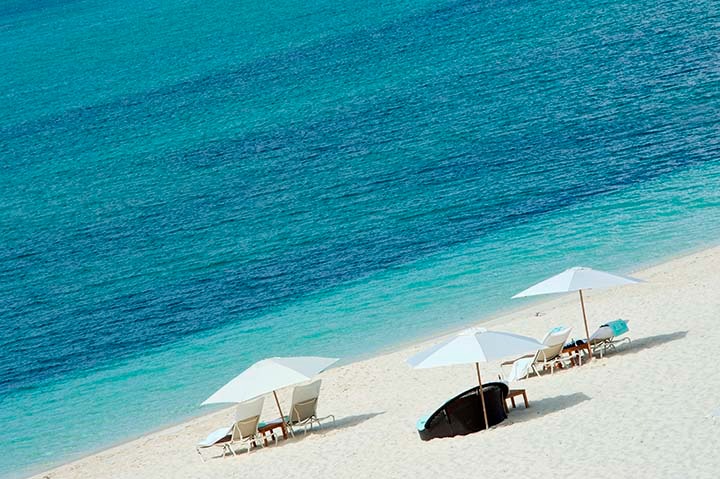 Undeveloped Paradise
Don't expect to see large shopping malls, souvenir stores or tacky tourist attractions on Provo. Shopping is limited, save for a few trendy beachwear boutiques and high-end jewelers in shopping centers apart from the resorts, which themselves are well-spaced along the beach. This all creates the feeling of being on your own private island.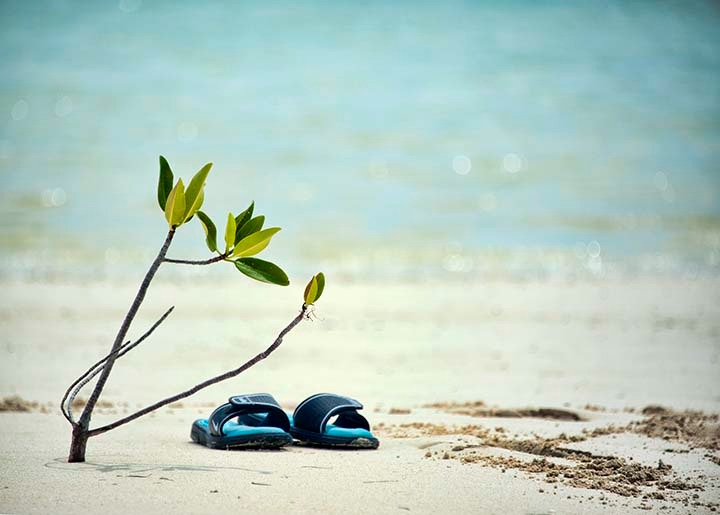 Tropical Adventures
Most activities revolve around the water, from snorkeling to scuba diving, kayaking to paddleboarding to parasailing, or simply lounging on a beach chair in the surf. A boat trip with Caicos Dream Tours includes snorkeling, diving for conch and a stop at Little Water Cay, also known as Iguana Island, which is inhabited by 2,000 endangered rock iguanas.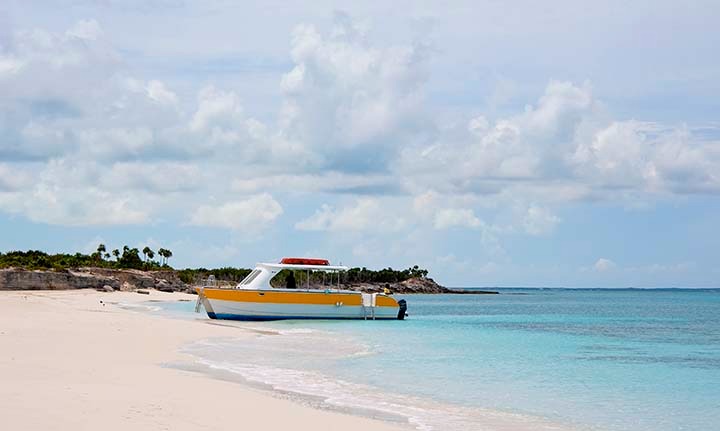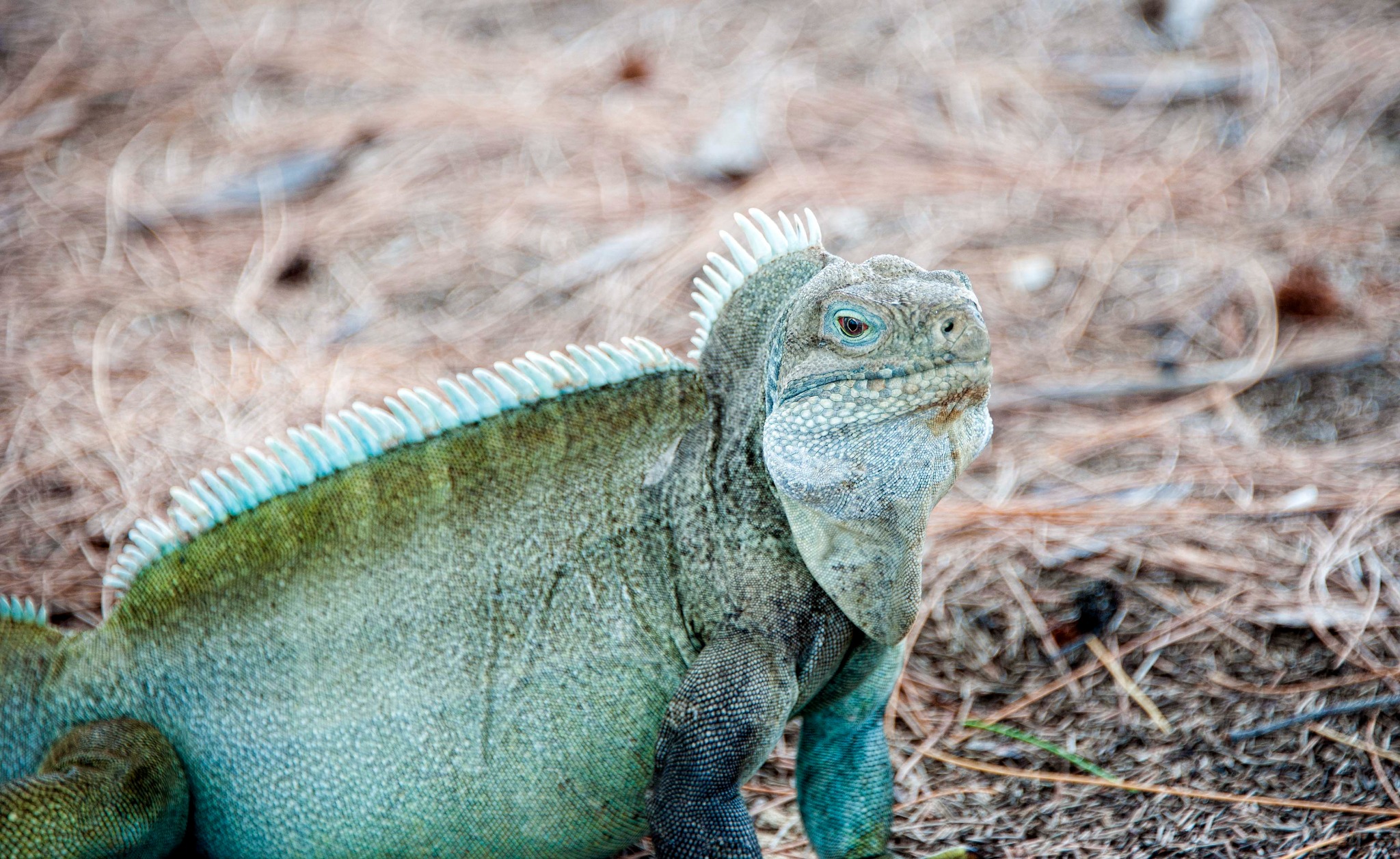 It's All About the Rum
When in Rome … or at least when in the Caribbean, drink rum. And when in Provo, "you have to have Bambarra Rum. Yah, mon!" according to a bartender at the hip Vino Tiempo Wine Bar & Lounge. The locally made spirit is available in Gold and Silver 2-year-old blends, coconut, 4-year-old Black and the top-shelf Trouvadore, aged for 15 years in oak casks. Bambarra 8-year-old Reserve on ice is perfect for sipping. Surprisingly smooth, its flavor is highlighted with delicious notes of vanilla. For a refreshing beachside beverage, try rum punch — a sweet mix of orange juice, pineapple juice, Bambarra Gold and Silver, and a dash of grenadine. It's an island tradition.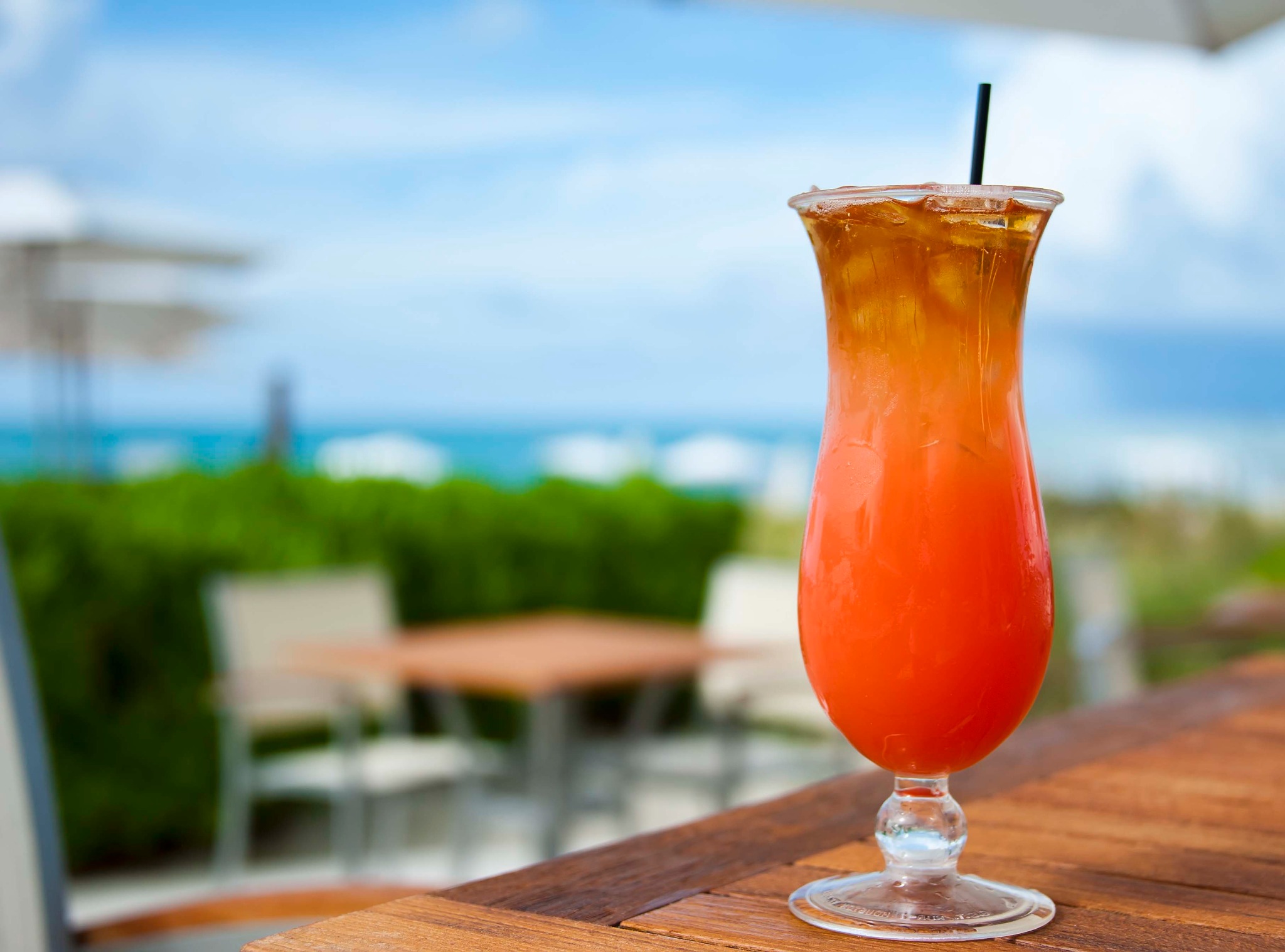 Conch is King
Cracked. Chowder. Ceviche. Fritters. Salad. Creole style. Conch (pronounced "konk") are big business here, and no place does conch better than Da Conch Shack, a low-key beachside landmark. Watch as the chef "knocks" the conch from its shell — maybe you'll even get to try the pistol, the long, translucent, spaghetti-like rod (locals call it the "conch penis") that's a reputed aphrodisiac — then relax on a picnic table in the sand and enjoy your meal along with a pitcher of rum punch or a local Turk's Head lager from the adjacent Rum Bar. On Thursdays, live music draws in the crowds.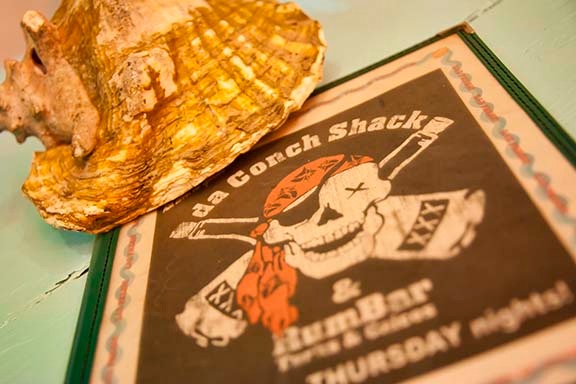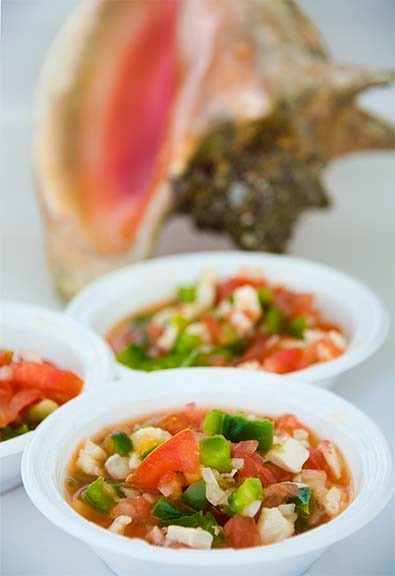 There's No Bad Season
With sun 350 days a year, there's no wrong time to visit. The best weather occurs in November through May, with temperatures in the low 70s to mid 80s. July through October brings humid weather and occasional rainstorms, but the southeasterly trade winds and brief showers temper the heat.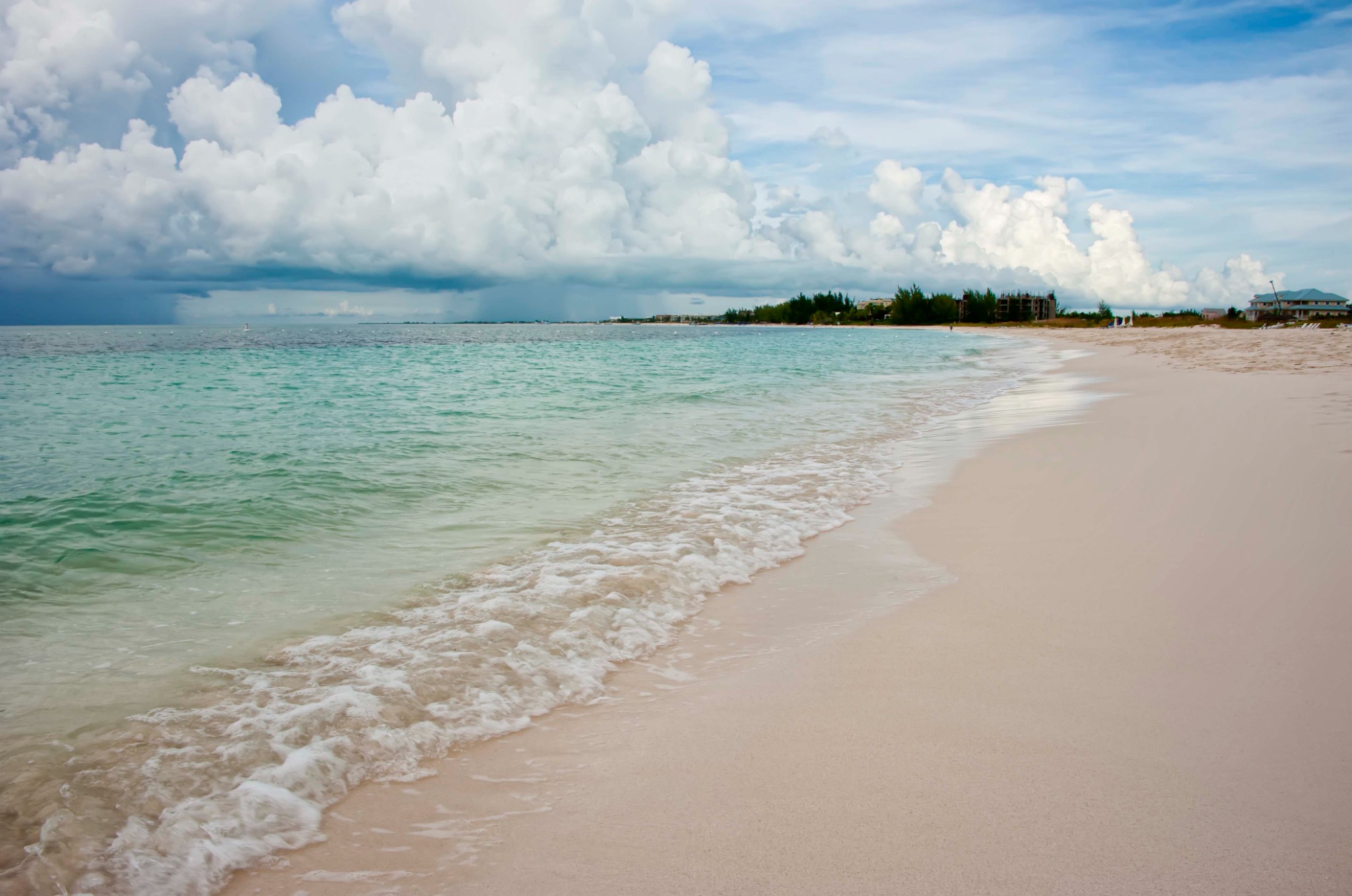 Pick Up a Potcake
Potcakes are the stray dogs that populate the TCI. A mix of Labrador retriever, German shepherd and English fox terrier, the dogs—now an officially recognized breed on the islands — were dubbed "potcakes" because locals would feed them the caked remains from the bottom of cooking pots. At Potcake Place, a nonprofit rescue organization, you can learn about the plight of these gentle pups with the curlicue tails, take on for a walk on the beach, or even adopt one to bring home with you — the ultimate island souvenir.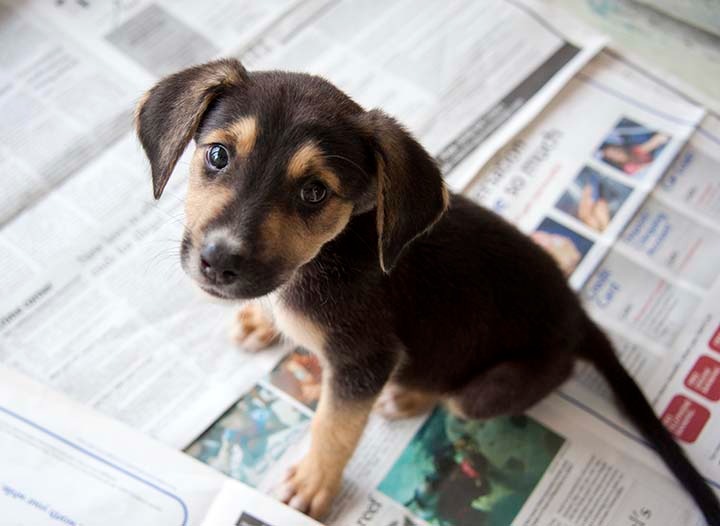 All photos by Rebecca L. Rhoades